The ultimate in weather protection for your home
A waterproof but breathable exterior coating
Up to 30% energy saving due to increased energy efficiency
Can reduce damp by up to 96%
Tested according to DIN ISO 4108-4 (European testing category for thermal insulation)
Tested according to BS/EN ISO 15148 (Hygrothermal performance of building materials and products)
Clear coating available for brick buildings – see below
Range of colours available for rendered buildings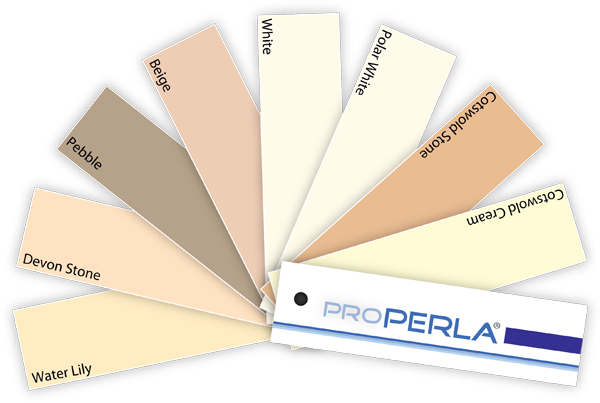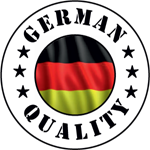 WATER REPELLENCY
You will recognise the excellent water repellent property by its beading behaviour. It will make the masonry dry, it makes it extremely resistant to biological hazards, mold, mildew and others. A dry masonry will improve the thermal resistance, prevent frost damage and reduce the growth of microbial spores.
SCIENTIFICALLY DESIGNED TO PROTECT MINERAL SURFACES
The masonry is able to breath and permeable to water vapour and it lets air and moisture pass through from one side to the other. A breathing masonry will improve the thermal conductivity and insulation properties. Just a 5% content of damp in cavity wall insulation or other building materials can lower the thermal resistance by up to 50%.
SELF CLEANING EFFICIENCY
Dirt particles are unable to obtain a hold on the ProPerla® coated facade and they simply flow off with the rain. The facade remains clean and attractive. Even on sides which are particularly exposed to the weather like on north-facing or facades in shade, as well as in areas with high air humidity and in areas with sea salt penetrated air.
DURABILITY AND COLOUR STABILITY
Your coated masonry will be protected against destructive impact of sun, wind and other weather conditions (acid rains, salt spray, smog etc). It will be weather protected and colour stable for many years.

The invisible insulation barrier
A treated surface with proPERLA® Masonry Creme will INSULATE mineral building materials by reducing water absorption. The lifespan of a treatment is 20 to 25 years. The product chemically bonds to the surface, and can penetrate up to 17 mm and will create an insulation barrier.
Highlights and properties
Moss and algae protection — less susceptible to the growth of micro-organisms
Improves the thermal efficiency of the masonry by keeping it dry
Maintains the thermal properties of cavity wall insulation
Offers a self cleaning surface
Maintains the original masonry finish
Slow ageing or breakdown of the surface
Will allow the building to breathe
Clear insulation barrier for 20 to 25 years